We'll help you get your name out there.

MARKETING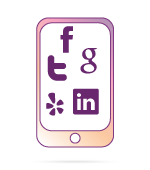 SOCIAL MEDIA
Vitality Bowls has an internal PR contact and full-service agency dedicated to PR and social media so each franchisee can maximize engagement and gain followers. Each month, franchisees receive a social media calendar filled with creative content, which the agency will then post to individual pages. Franchise owners can also request unique graphics and content to further promote their locations.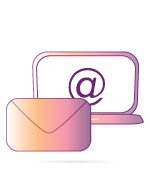 DIRECT MAIL
Vitality Bowls has a database of graphics and coupons to help provide guidance on successful direct mailer campaigns.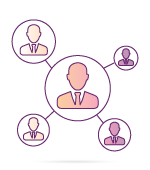 PUBLIC RELATIONS
Each franchise owner works directly with a PR team to maximize publicity during openings. Expect coverage with multiple media and influencers, including TV, radio, newspapers, magazines, and bloggers to reach all target audiences. After opening, the team will continue to work with owners on creative story ideas to continually garner brand visibility.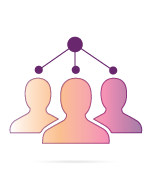 COMMUNITY PARTNERSHIPS
Vitality Bowls has created a huge following in our communities partly due to strategic partnerships with various businesses, organizations and events. Our corporate team works with franchise owners to help them target and develop creative partner ideas for exposure in all areas of your community.