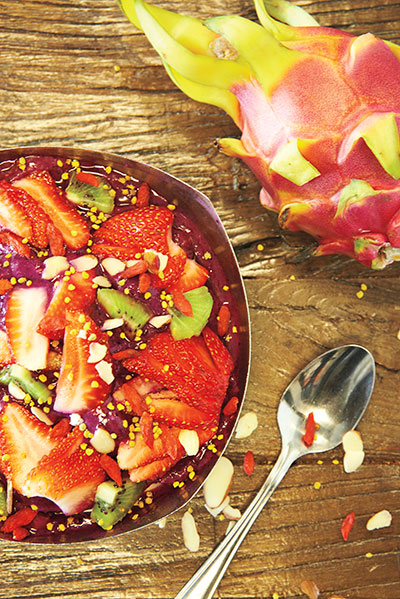 Best of the East Bay: Taste
Best chef? Check. New restaurant? Check. Find out what you should eat while reading this issue.
Berry Good
The açai craze just got bigger.
Reader Pick: AÇai Bowl, New Smoothie Place, Vegetarian Destination
The açai trend is sweeping the East Bay in the form of Vitality Bowls. Even those skeptical of fads will be hooked after trying one of these refreshing concoctions. Start with the classic Vitality Bowl, filled with açai blended with soy milk, apple juice, bananas, strawberries, and flax seed, and topped with fruit, granola, and honey. Tip: Place your order online, so you don't have to wait. 2473 Stoneridge Mall Rd., Pleasanton, (925) 463-2224; 211 Market Pl., San Ramon, (925) 804-6012; 1528 Locust St., Walnut Creek, (925) 464-7607, vitalitybowls.com.  
—Caitlin McCulloch