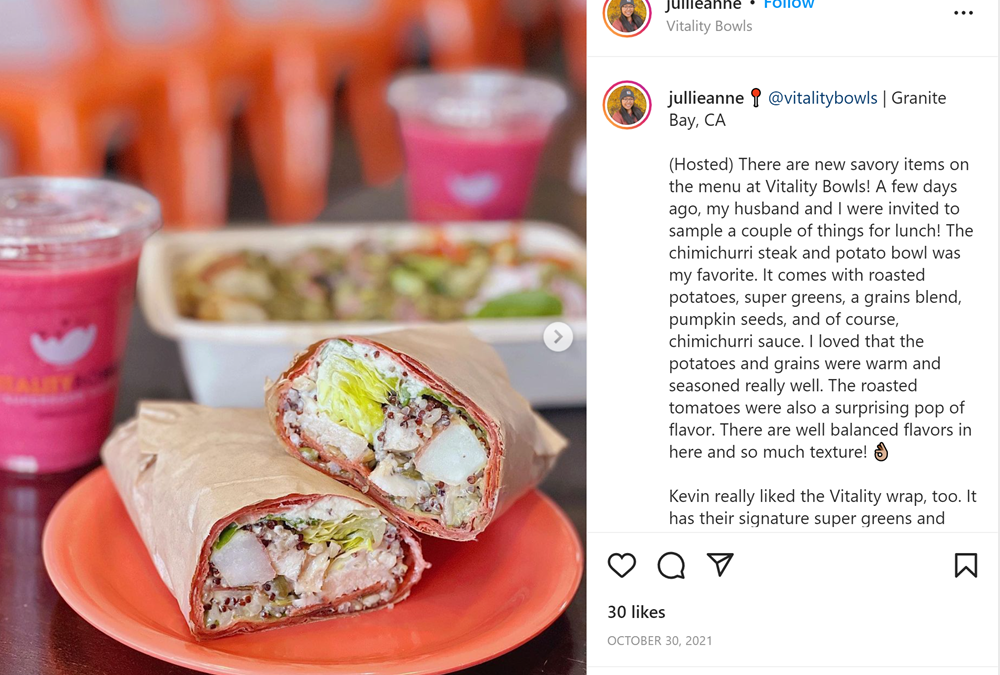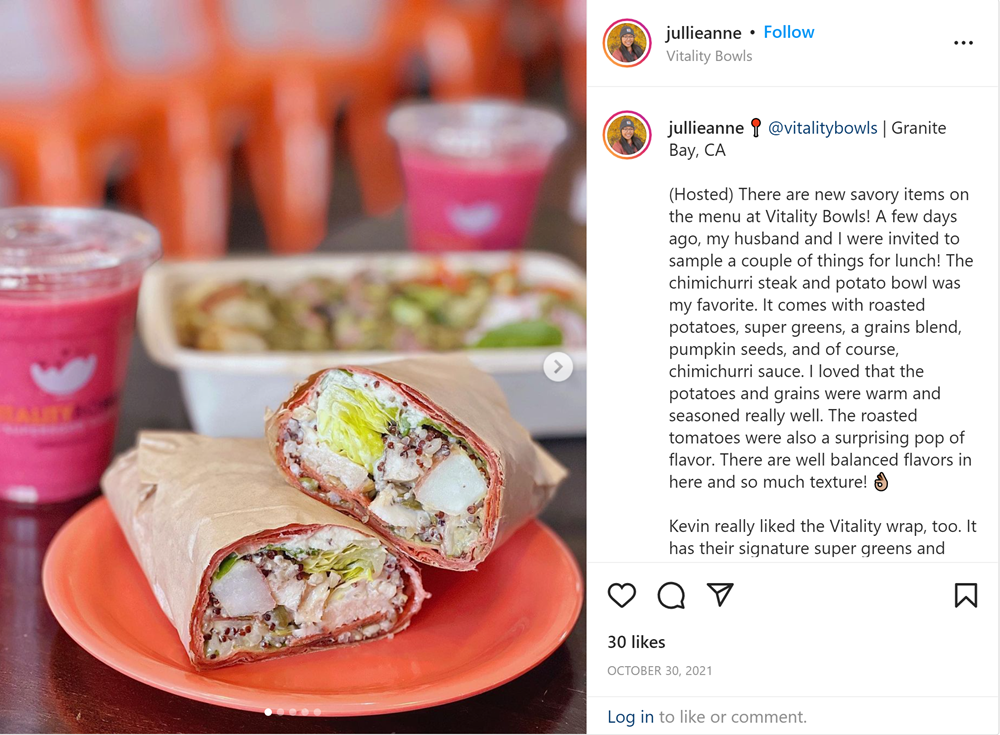 There are new savory items on the menu at Vitality Bowls! A few days ago, my husband and I were invited to sample a couple of things for lunch! The chimichurri steak and potato bowl was my favorite. It comes with roasted potatoes, super greens, a grains blend, pumpkin seeds, and of course, chimichurri sauce. I loved that the potatoes and grains were warm and seasoned really well. The roasted tomatoes were also a surprising pop of flavor. There are well balanced flavors in here and so much texture!
Kevin really liked the Vitality wrap, too. It has their signature super greens and grain blend, along with avocado, pickled red onions, and radish, all wrapped in a tomato tortilla. He also added chicken. We both thought the hummus and lemon tahini vinaigrette were delicious additions as well!
We love to grab smoothies and a quick lunch like this when we're out running errands, and it's great to have another local option. My husband likes to bring salads and wraps to work, so this is perfect for that, too. If you're on the way to Folsom Lake, or heading to nearby Olympus Park, these would all be great for picnicking!
We even had a great time chatting with the owner Dana, who actually used to live in Hawaii. She's really proud of their smoothie bowls, so we ordered the Green Smoothie Bowl made with soursop and ate it on the way home. It did not disappoint! Everything we tried was tasty and really filled us up! Thank you so much to the VB team for having us!
https://www.instagram.com/p/CVqglrEv3ZP/