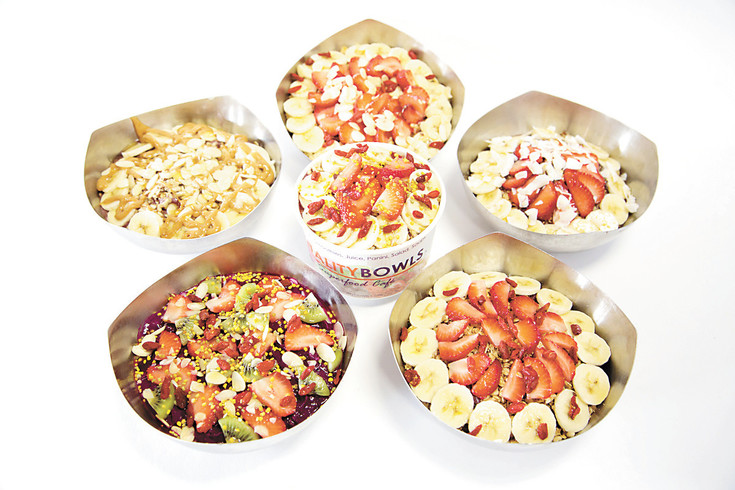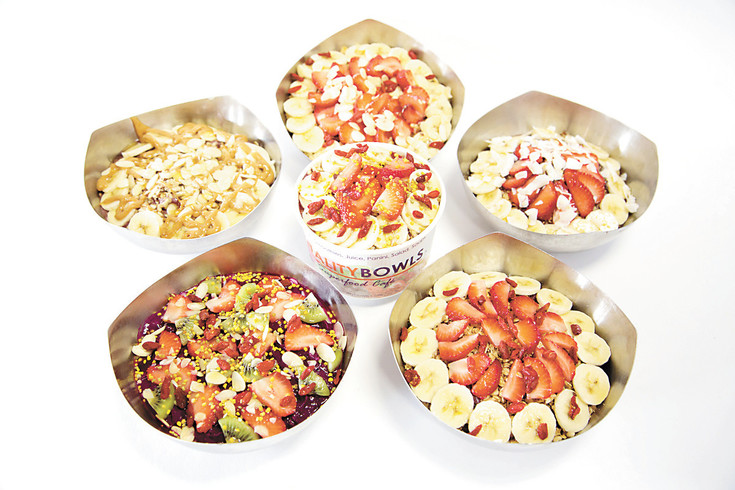 BY CASTLE ROCK NEWS-PRESS – He's 19 years old. He owns his own franchise location — and he's looking to own more.
Zak Solis of Sedalia has stepped into the food industry by opening a Vitality Bowls franchise location in Castle Rock. In June that was still a dream, but with the financial help of his parents it opened in full swing Nov. 17.
"I was excited," Zak said.
Vitality Bowls, a superfood café, strives to provide a quick and healthy dining option. The café specializes in making acai bowls, but the menu also offers a coffee bar, smoothies, juices, soups, salads and paninis.
Vitality Bowl's dishes don't incorporate ingredient such fillers as ice, frozen yogurt, added sugar or artificial preservatives.
A couple unexpected things happened for Zak's opening day.
First, his mother Ninfa Cabello said, doors opened two hours ahead of schedule. Starting time was set for 10 a.m., but people were at the door by 8 a.m.
Zak, a calm and go-with-the-flow character, let them in.
Second, Nov. 17 brought Castle Rock's first snowfall, but luckily it didn't keep people away. Before 9 a.m. the Solis' had given out the 50 free bowls they'd reserved for the first customers.
Jeanette Schwecke of Castle Rock and her husband Tim took their four children to Vitality Bowl's grand opening for lunch. Tim was unexpectedly called away to a meeting, but Jeanette enjoyed the menu's "nutty bowl" while the children ate paninis.
"It's really, really good," Jeanette said. "It has a lot of good flavor."
The nutty bowl is a blend of acai, almond milk, apple juice, peanut butter, bananas, strawberries and flax seed. It's topped with granola, almonds, honey and banana slices.
Jeanette's only complaint was how cold the bowl was, which surprised her, she said. On a wintery day, she thought she might have preferred a soup meal. Still, Jeanette said, she will be back.
"Definitely myself and my husband," she said.
They might not always bring their children — the acai bowls are pricy for feeding four children, she said. The bowls range from $6 to $13.
"But we get it," she said. "Those ingredients are all really pricy. High quality."
Jeanette said she's also excited for a new smoothie shop in Castle Rock, an option she said the town is lacking.
Zak believes the café fits with what the town's demographics want — healthy and clean food on the go.
His Vitality Bowl is the second location in the state and the first in Castle Rock. The other location is in Denver's Cherry Creek neighborhood.
Zak always had his own way of thinking, Cabello said.
He first began cooking for himself at age 9.
"My parents taught me how to cook eggs so I didn't have to wake them up in the morning," he joked.
In reality, Zak said, he simply has a passion for food.
By 16, he concocted plans to run a food truck. He spent his free time dreaming up menu ideas and propositioning his parents for the financial help to open one.
"My whole thing was like, 'Can you finish your homework first?' " Cabello said with a laugh.
The food truck didn't pan out, but in the meantime, Zak cooked in a variety of kitchens.
He started working for McDonald's at 14, and then graduated to the Bear Dance golf course's bar and grill.
That led to a pizzeria in Sedalia before he tried his hand at fine dining in a Castle Rock Italian restaurant.
"He just has a passion for it," Cabello said. "He doesn't see it as a chore."
All his work experiences, Zak said, are an effort to reach culinary school and open his own restaurant.
Those dreams are still alive, but before school or his own restaurant, Zak said he wants to gain more work experience in the industry.
He's appreciative that the franchise owners are flexible with him because of his age. And, he's looking to expand with the company.
Zak and his father, Sael, have discussed where their next Vitality Bowls location should be.
Right now, Parker and Highlands Ranch are in the running.
He hopes to open one of them in the next year and eventually a third location.
"Everything," Zak said, "is good right now."