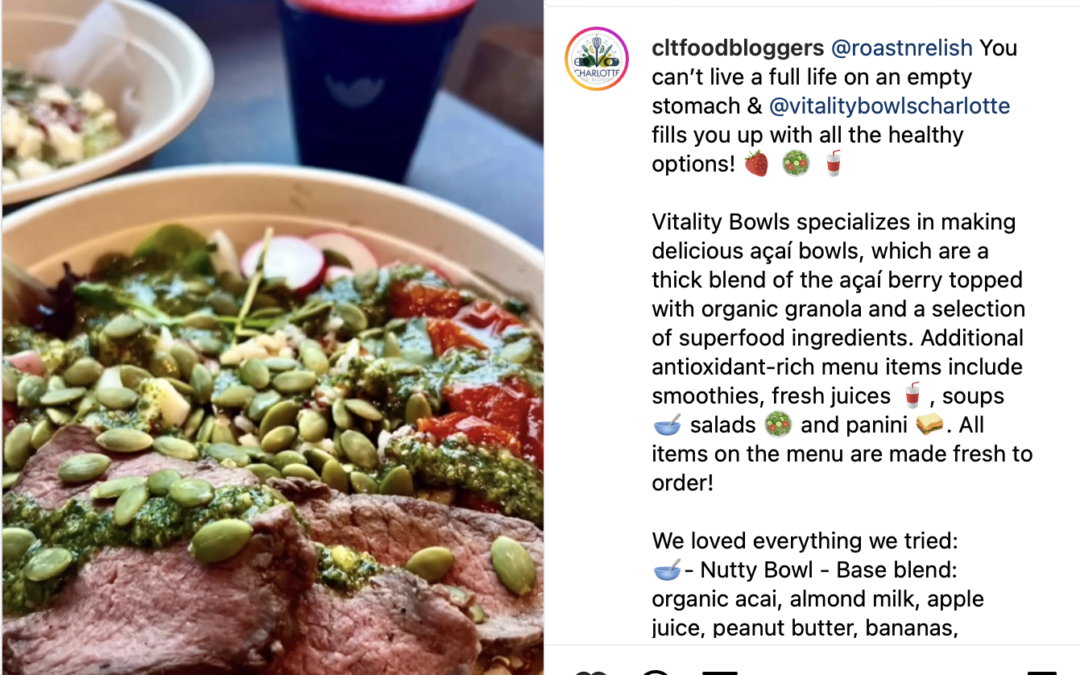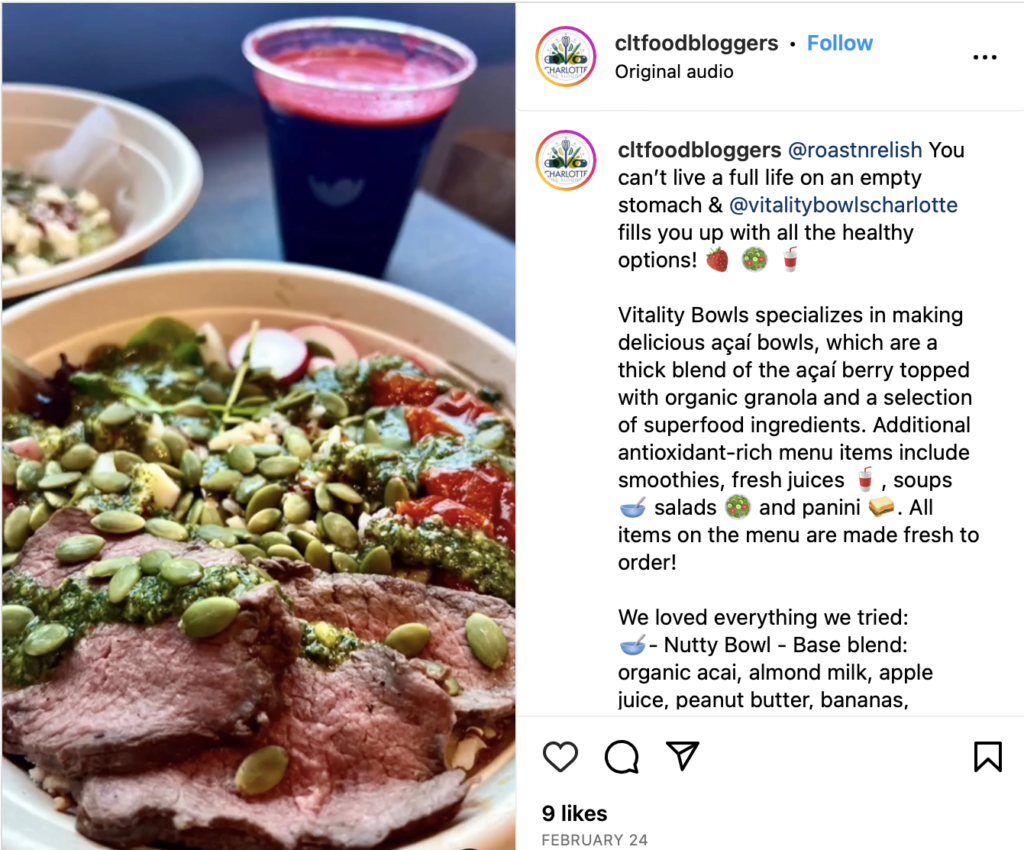 From @cltfoodbloggers on February 24, 2023:

@roastnrelish You can't live a full life on an empty stomach & @vitalitybowlscharlottefills you up with all the healthy options!
Vitality Bowls specializes in making delicious açaí bowls, which are a thick blend of the açaí berry topped with organic granola and a selection of superfood ingredients. Additional antioxidant-rich menu items include smoothies, fresh juices, soups, salads and panini. All items on the menu are made fresh to order!
We loved everything we tried:
– Nutty Bowl – Base blend: organic acai, almond milk, apple juice, peanut butter, bananas, strawberries, flax seed. Toppings: organic granola, bananas, almonds honey. (And we added strawberries)
– Chimichurri Steak and Potato Bowl – Super Greens, Grain Blend, Steak, Roasted Potato, Roasted Tomato, Radish, Chimichurri, Lemon Tahini Vinaigrette, Pepitas.
– Superseed Avocado Toast – Whole Grain Toast, Avocado, Grape Tomatoes, Feta Cheese, Superseed Crunch, Sea Salt
– The Intensifier Juice – Apple, beet, celery, raw ginger, lemon.
Check out the new spot in South End, where they also validate parking for the second floor of the parking garage!