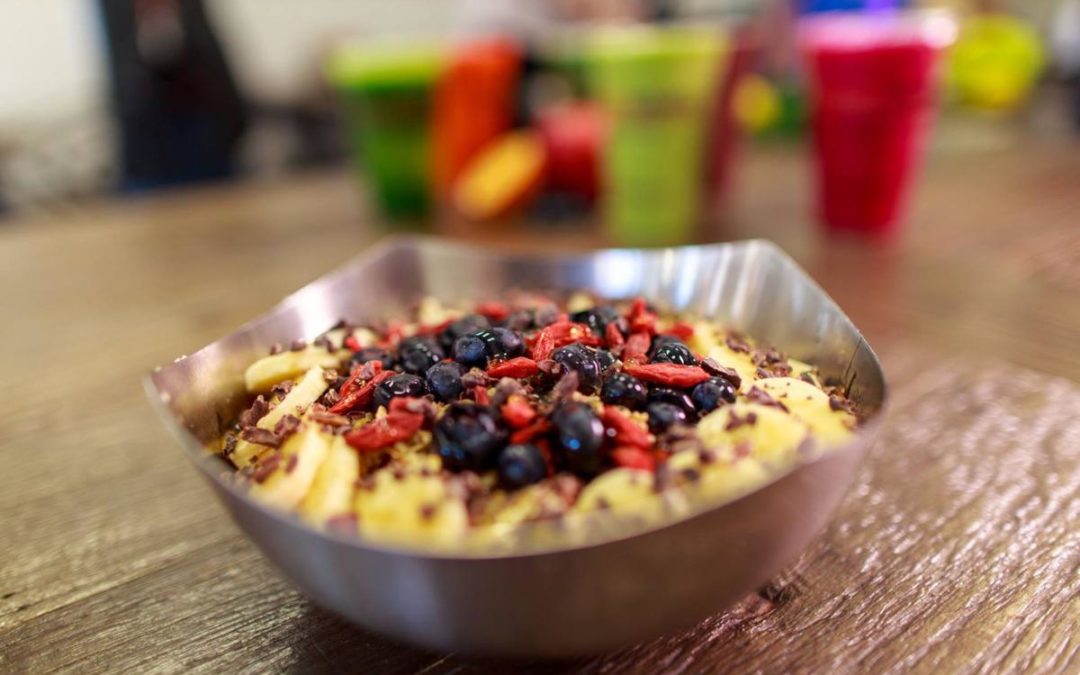 BY THE NEWS & RECORD –  Another healthy eating brand is debuting in the Triad.
Vitality Bowls, a cafe specializing in acai bowls and antioxidant-rich drinks, is coming to Greensboro.
Franchisees Michael and Therese Lopez have signed an agreement to open a cafe in Greensboro.
"The fresh ingredients and superfoods that Vitality Bowls offers are unlike any other fast-casual eatery options in the Greensboro area," said Lopez who has over 20 years of experience as a project manager in the biotech and pharmaceutical industry. "My first bite of an açaí bowl at Vitality Bowls was a game-changer. I want to bring that same experience to everyone in Greensboro."
Following this opening, the Lopez's are planning to open two additional locations in Winston-Salem and Chapel-Hill.
Originating in Northern California, Vitality Bowls specializes in açaí bowls that feature a thick blend of the Amazon's antioxidant-rich berry topped with a variety of ingredients such as graviola, spirulina, hemp sees, pitaya, coconut milk, bananas, strawberries and honey.
Fresh juices, soups, panini and salads are also available at each café.
The eatery will include a full-service coffee bar, complete with espresso, cold-brew nitrogen-poured coffee, organic kombucha on tap and superfood drinks made from açaí, pitaya and matcha.
There are currently 49 Vitality Bowls restaurants across the United States with more than 50 franchise units under development.
Vitality Bowls joins CoreLife Eatery, another healthier eating option specializing in greens and grain bowls, which is also opening soon in Greensboro.