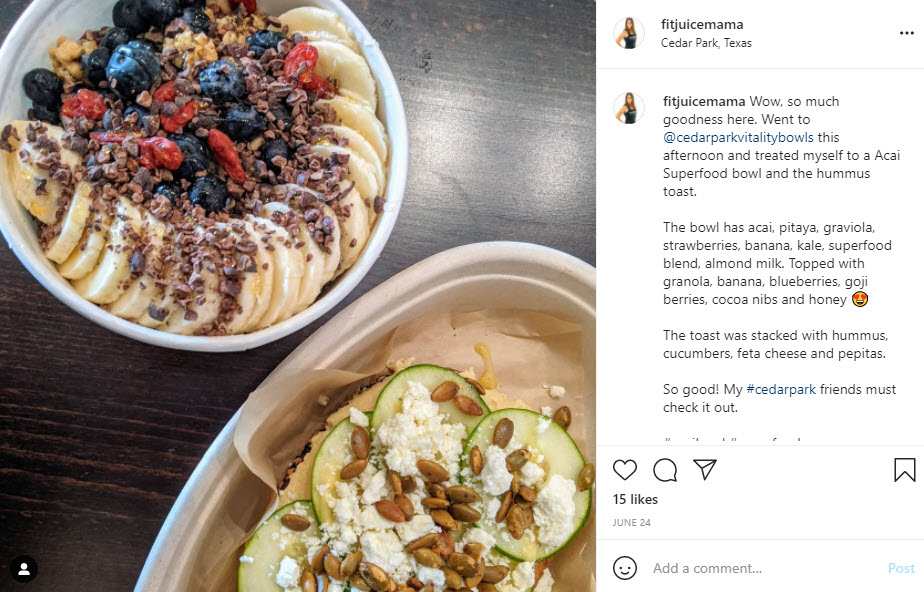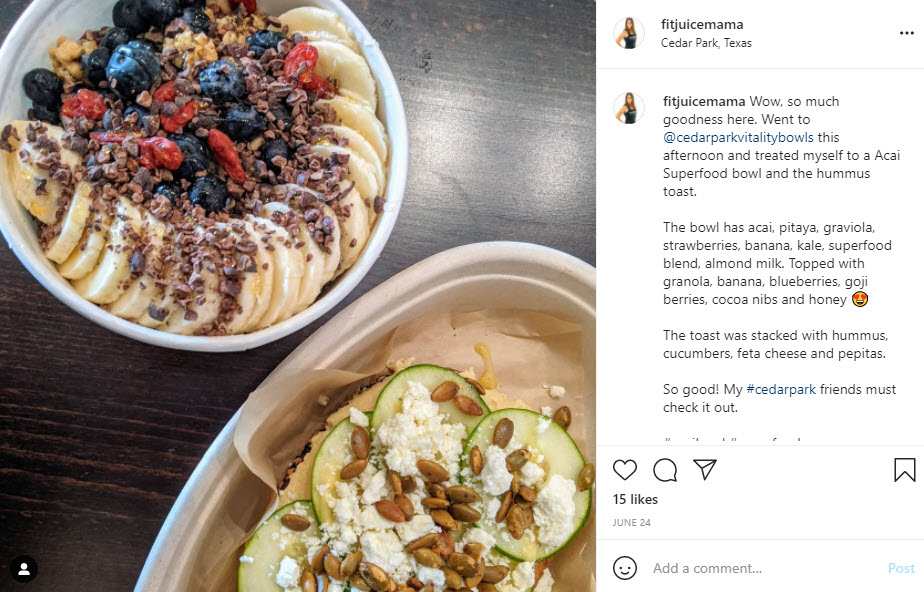 From Nikki Enberg, @fitjuicemama – "Wow, so much goodness here. Went to @cedarparkvitalitybowls this afternoon and treated myself to a Acai Superfood bowl and the hummus toast.
The bowl has acai, pitaya, graviola, strawberries, banana, kale, superfood blend, almond milk. Topped with granola, banana, blueberries, goji berries, cocoa nibs and honey
The toast was stacked with hummus, cucumbers, feta cheese and pepitas.
So good! My #cedarpark friends must check it out.
#acaibowl#superfood#healthylifestyle#fitincedarpark#keepaustinfit#atx#vitalitybowls#eattherainbow#cedarparkfoodies#foodie"