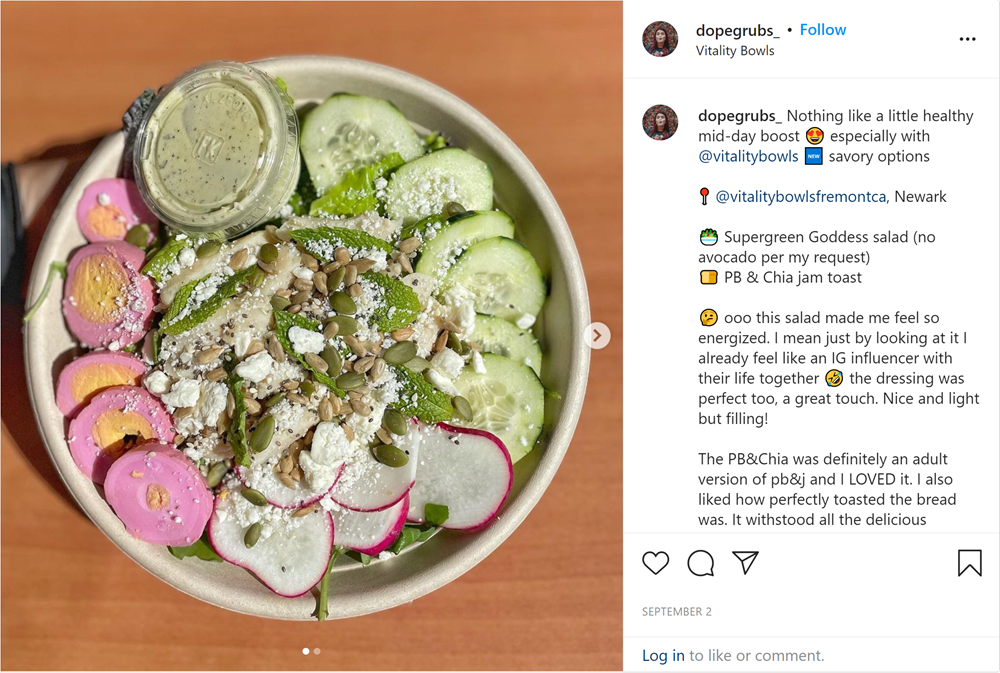 Nothing like a little healthy mid-day boost. Especially with @vitalitybowls savory options
@vitalitybowlsfremontca, Newark
Supergreen Goddess salad (no avocado per my request)
PB & Chia jam toast
ooo this salad made me feel so energized. I mean just by looking at it I already feel like an IG influencer with their life together the dressing was perfect too, a great touch. Nice and light but filling!
The PB&Chia was definitely an adult version of pb&j and I LOVED it. I also liked how perfectly toasted the bread was. It withstood all the delicious toppings
Thank you @cole_andrew_koretos for the invite!