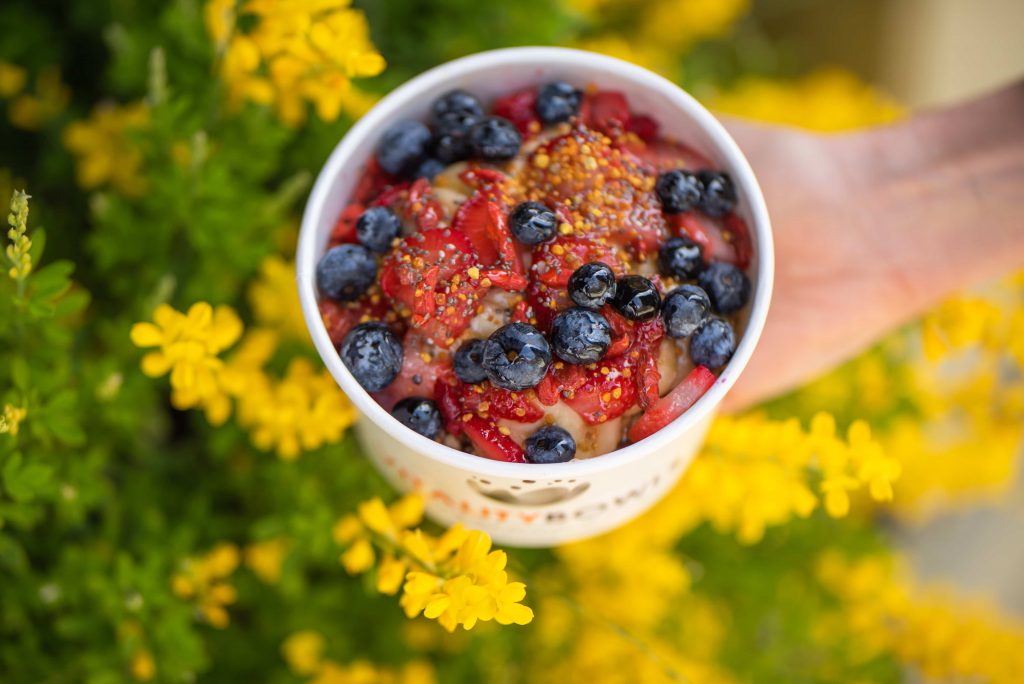 April 05, 2021 // Franchising.com // DANVILLE, Calif. – Vitality Bowls, the pioneer superfood café franchise, is leading the celebrations for superfood fans across the nation on Tuesday, April 6, otherwise known as National Açaí Bowl Day. To ring in the holiday, Vitality Bowls is offering customers a Buy One, Get One Free deal for açaí bowls on April 6.
To redeem the offer, customers can join the Vitality Bowls Loyalty Program by downloading the Vitality Bowls mobile app, available on the Apple App store and Google Play. Once customers are signed up for the Loyalty Program, they can visit any participating Vitality Bowls location on April 6 to redeem a free medium Nutty Bowl, Tropical Bowl or Vitality Bowl with the purchase of any medium or large açaí bowl.
"We are incredibly excited to host another year of celebrations for National Açaí Bowl Day," said Tara Gilad, co-founder of Vitality Bowls. "Health and wellness remain top of mind for us all right now, and what better way to promote nutritious foods than with the help of small businesses like Vitality Bowls? Whichever way you choose to participate in National Açaí Bowl day – in store, online or ordering for delivery – we're eager to share delicious and healthy açaí bowls with communities all over the nation on April 6."
Adding to the excitement of BOGO bowls, Vitality Bowls will also be giving away more free bowls and goodies on the brand's Instagram page starting on April 1, leading up to National Açaí Bowl Day. Fans can visit the page daily for details on how to enter to win prizes.
Over the last decade, Northern California-based Vitality Bowls has become a bonafide leader in the health food industry, selling well over 6 million açaí bowls since its inception. The sophisticated, dynamic cafés play perfectly into the unique collection of superfood menu items, all containing extraordinary ingredients packed with antioxidants and high nutritional values.
Vitality Bowls offers made-to-order healthy favorites for every meal of the day. Plus, all açaí bowls and smoothies are prepared without any ingredient fillers like ice, frozen yogurt, or artificial preservatives, giving the purest taste possible.
Guests can choose from a variety of delectable options, such as the Dragon Bowl (featuring pitaya, coconut milk and bananas) and their signature Vitality Bowl (with organic açaí, strawberries and honey). Plus, fresh juices, smoothies, soups, panini and salads are available in each café.
See full article here.