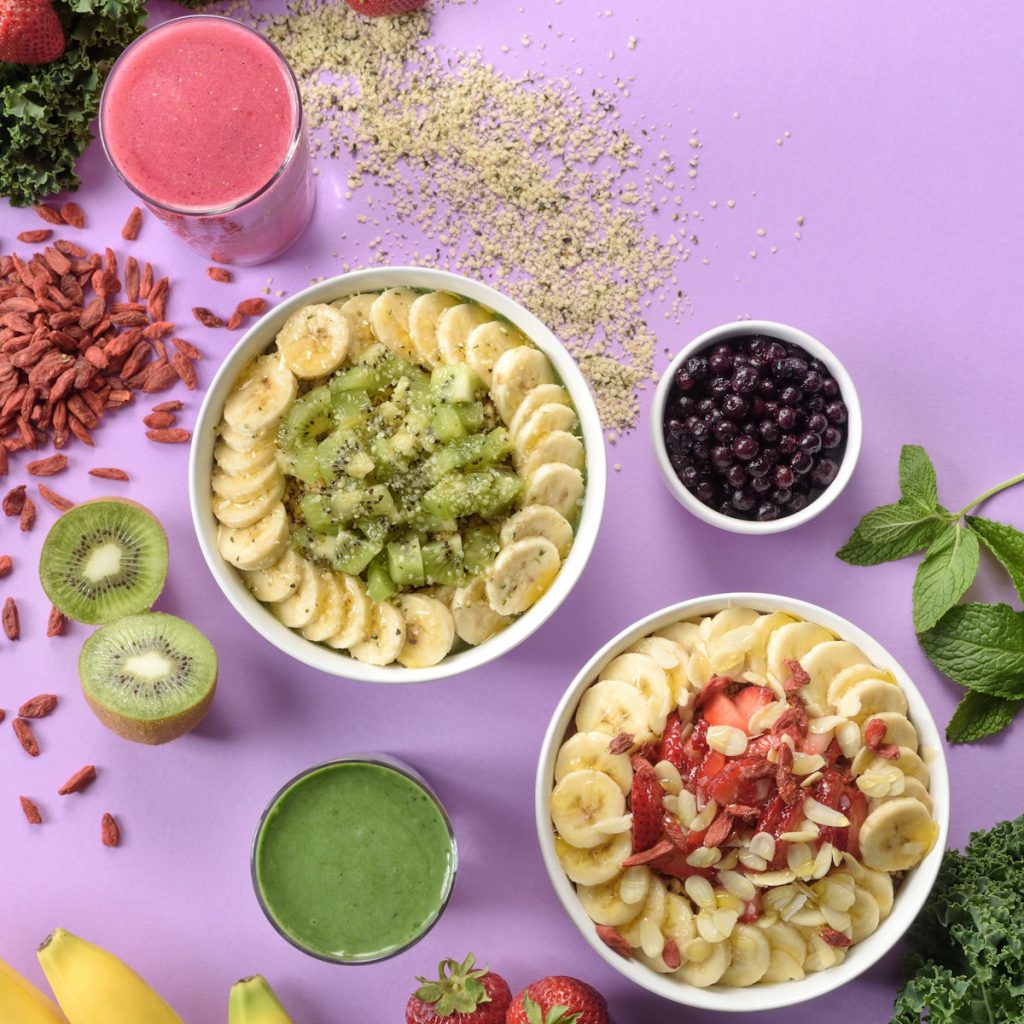 WHAT NOW ORLANDO- Shanna Sloyer-Martin
Vitality Bowls will open a new location at The Village in the O Town West development late 2021 or early 2022 according to Franchisee Sergio Lopez.
The brand's concept centers around açaí bowls, a thick blend of antioxidant-rich, organic açaí berries that originate from the Amazon rainforest. The benefits of consuming açaí have been hailed to alleviate arthritis pain, promote weight loss, lower cholesterol, and support overall general health. Lopez said Vitality Bowls' health focus was what initially drew him to the company.
"I have a passion for health and wellness," said Lopez. "Vitality Bowls is unique because we offer superfoods that aren't available in just any grocery store or restaurant."
The company's signature menu item, the Vitality Bowl, includes organic açaí and the brand's VB Blend, with superfoods like mangosteen, aronia berry, camu camu, moringa, açaí, blueberries, and pomegranate. Customers can also choose pitaya, graviola, or acerola as their bowl base as a substitute to açaí, and select from a long list of topping options like bananas, strawberries, dark chocolate, and coconut shavings.
All bowls are made fresh to order and are free from ice, frozen yogurt, artificial preservatives, trans fat and other fillers. Additional menu items include salads, protein bowls, wraps, avocado toast, smoothies, juices, paninis and soup.
Vitality Bowls is Lopez's first venture into the restaurant franchise business, having spent the majority of his career in retail. He originally considered Park Avenue as a location, but had some reservations about managing his retail businesses from across town.
"When I saw O Town West, I fell in love with it. It's an amazing opportunity to tap in to a growing community and tourist market. From a management standpoint, it was perfect."
Vitality Bowls will join V's Barbershop, Flippers Pizzeria, and Jeremiah's Italian Ice at The Village at O Town West. Unicorp National is heading the development, which is located between Universal Orlando Resort and Walt Disney World and includes 80,000 square feet of commercial space.
https://whatnoworlando.com/o-town-west-to-add-superfoods-concept/