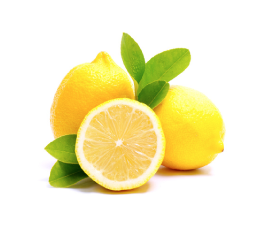 BY THE DENVER BUSINESS JOURNAL – While some of Zak Solis' friends headed to college in 2015 and others went off to work, the new high school graduate made a more unusual request of his parents: Could you please buy me a food business?
Solis had started cooking at age 10 and had worked in his parents' Manitou Springs restaurant one summer. After he spent time working in a nearby pizzeria, they decided that the young man was ready.
And late this summer or early this fall, Solis will open a franchised location of the Vitality Bowls Superfood Cafe chain in the Promenade at Castle Rock retail complex. read more
Tara Gilad, founder and COO of the California-headquartered company, acknowledged that taking a chance on a 19-year-old franchisee is unusual; the next-youngest franchisee in the chain is 31.
But after meeting Solis and his parents — and being assured of support for the business by his mother, a vice president of marketing — she felt he was worth the risk, and is working closely with him as he prepares to open just the second Vitality Bowls location in Colorado.
"It's pretty amazing that he, at such a young age, has that passion. His sanctuary is in a kitchen," Gilad said of Solis, who had asked even before he graduated high school to get a food truck — a request shot down by his folks.
"He has determination. He has drive. He's super-responsible. He has super work ethic. It's amazing he's only 19," Gilad said."
Blind in one eye, Solis was not a good student in the classroom setting. But from a young age he took to cooking, putting his own touches on home recipes even before he hit high school and watching hours of cooking videos online to better perfect his technique.
He chose Vitality Bowls because he liked the concept — creating a blend out of high- nutrition foods like acai berries and bananas, topping them with additions like granola and honey and serving them for breakfast or lunch — and wanted to serve up healthy foods rather than classic fast-casual recipes.
He's currently in training at the Cherry Creek location of the chain, even as he is searching for signage and for contractors to put up the Castle Rock store.
Solis isn't content to follow recipes, however. He already is suggesting some new combinations that the 23-store chain can try, Gilad said. And he's toying around with added products such as organic dog treats that it could sell to customers.
Solis is aware that he is jumping into business operations at an age when many of his peers are looking for seasonal jobs in similar shops. But he not only believes in a saying his parents taught him — that it's better to work for yourself than someone else — but also is looking ahead to opening even more locations and expanding his operations.
"I love the feeling, because all my friends are now either in college or just working," Solis said. "So, knowing that I'm starting what I dreamed about is pretty great."