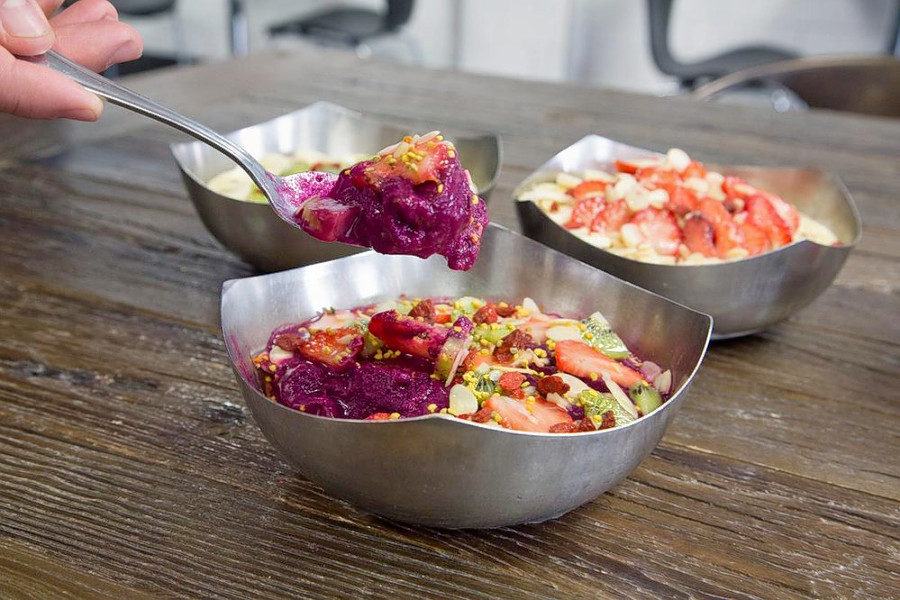 BY ST. LOUIS POST-DISPATCH – Vitality Bowls, renowned for its dynamic café vibe and superfood menu filled with extraordinary tastes, has signed an agreement with local entrepreneur Sally Matiszik to open the first café in the St. Louis area and in the state of Missouri.
Matiszik is planning for a Spring 2018 opening at The Crossings at Richmond Heights, located in the heart of St. Louis and just one mile from the bustling Clayton area.Conveniently situated at the busy intersection of I-64/40 & Hanley Road, local residents, professionals, students and tourists will have easy access to healthier food options while out and about.
The new franchise location will be the first for Matiszik, who plans to open additional cafés in the greater St. Louis area.
"I first experienced the delicious flavor of the açaí berry during a family trip to Brazil in 2012. After learning about the fresh ingredients and superfoods that Vitality Bowls offers, I knew it was a concept that St. Louis needed," said Matiszik, a local foodie and former sales professional. "I consider myself lucky to have the opportunity to bring this type of healthy fast-casual concept and açaí bowl trend to St. Louis."
Originating in Northern California, Vitality Bowls has solidified itself as America's and the region's iconic superfood café – combining a dynamic café vibe with a unique collection of menu items containing high nutritional values and extraordinary tastes. Vitality Bowls offers an antioxidant-rich menu, with breakfast, snack and dinner items made to order for each customer. All superfood bowls and smoothies do not contain ingredient fillers such as ice, frozen yogurt, added sugar or artificial preservatives, giving the purest taste possible.
The menu features a variety of options, such as the Dragon Bowl (with pitaya, pineapple, raspberries and bee pollen), the Energy Bowl (with organic açaí, guarana, goji berries and organic granola), the Green Bowl (with organic graviola, kale, spirulina, and kiwi) and their signature Vitality Bowl (with organic açaí, strawberries, flax seeds and honey). Additionally, the brand recently debuted its Egg Panini made with organic, cage-free eggs and Superfood Waffles. Plus, fresh pressed juices, soups, panini, and salads are available in each café.
The eatery will also offer organic beverages such as cold brew nitrogen-poured coffee, locally sourced kombucha on-tap, tea, and coffee.
"Sally is exactly the right entrepreneur to introduce the brand in St. Louis and the state of Missouri as a whole," said Tara Gilad, co-founder of Vitality Bowls. "Her background in sales and retail management has provided her with outstanding business intellect. We are eager to see Sally fill the demand for a healthy fast casual café in St. Louis."
There are currently more than 45 Vitality Bowls restaurants across the United States with 40 plus franchise units under development.
About Vitality Bowls
Roy and Tara Gilad, a pair of successful business owners, founded Vitality Bowls in 2011 in San Ramon, California. The duo started the superfood café concept together as a result of discovering their daughter's severe food allergies and wanting to find safe, healthy food alternatives. Since franchising began in 2014, the brand has seen significant growth with more than 70 cafes open and in development. Named one of the Top 100 new franchises in 2017 by Entrepreneur, Vitality Bowls is redefining the fast casual healthy food restaurant sector every day at each of its locations across the country.
To learn more about Vitality Bowls franchise opportunities, visit https://franchise.vitalitybowls.com/ and for more information about the brand, visit the company website at http://vitalitybowls.com.