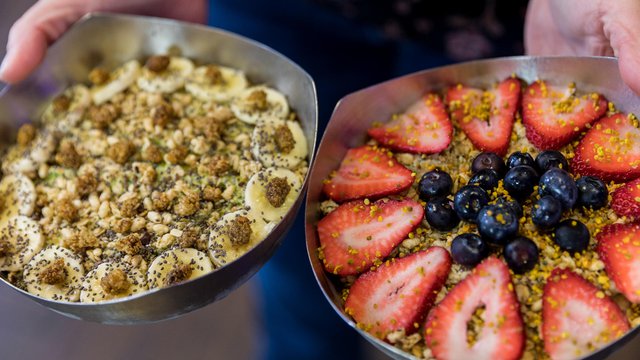 By Roy Gilad, Founder and CEO, Vitality Bowls – It is safe to say that the past year has been a whirlwind for all of us, and over the course of the COVID-19 pandemic, we have all faced a great deal of doubt, uncertainty and disbelief.
As franchise industry professionals, we have learned to cope, adapt and redirect our efforts toward solutions that keep our businesses going, and through it all, we have learned that teamwork and goodwill can bring people together to generate hope for the future in times of need.
At Vitality Bowls, we quickly pivoted as soon as the pandemic hit to implement methods of engaging customers and helping our franchise owners make an impact in their communities.
Our franchisees began making frequent food donations to hospitals, emergency centers and city organizations, providing them with healthy meals to keep them energized throughout the day as they fought on the frontlines. The initiative was so well received that one of our locations quickly reached a milestone of donating over 250 smoothies and 50 bagged meals to area hospitals.
Through the donations, local residents and frontline workers realized that Vitality Bowls is more than just a neighborhood café – we are a trusted partner of the community. As a brand, we also implemented a number of operational practices to shift our focus towards off premise dining strategies and reinventing customer experiences. With the help of our franchise system, many of our local Vitality Bowls stores were able to operate with curbside pickup models to encourage off-premise dining. We also provided staff with personal protective equipment, and installed signage displays and floor markers in our cafés for employees and guests to follow social distancing and safety protocols more effectively, taking extra precautions to keep everyone safe.
Not only were we able to make a difference in our local communities as a united front through these efforts, but our tactics also made us stronger as a franchise. The pandemic strategies eventually resulted in an increased average ticket price, the addition of 60,000 members to our existing Loyalty Program, and over 1.8 million açaí bowls sold.
While there is no way to guarantee what the future holds as we continue to navigate the outcomes of COVID-19, we are certain that together as a system, we can better our chances of generating hope and persevering through the challenges to make great things happen.
See full article here.