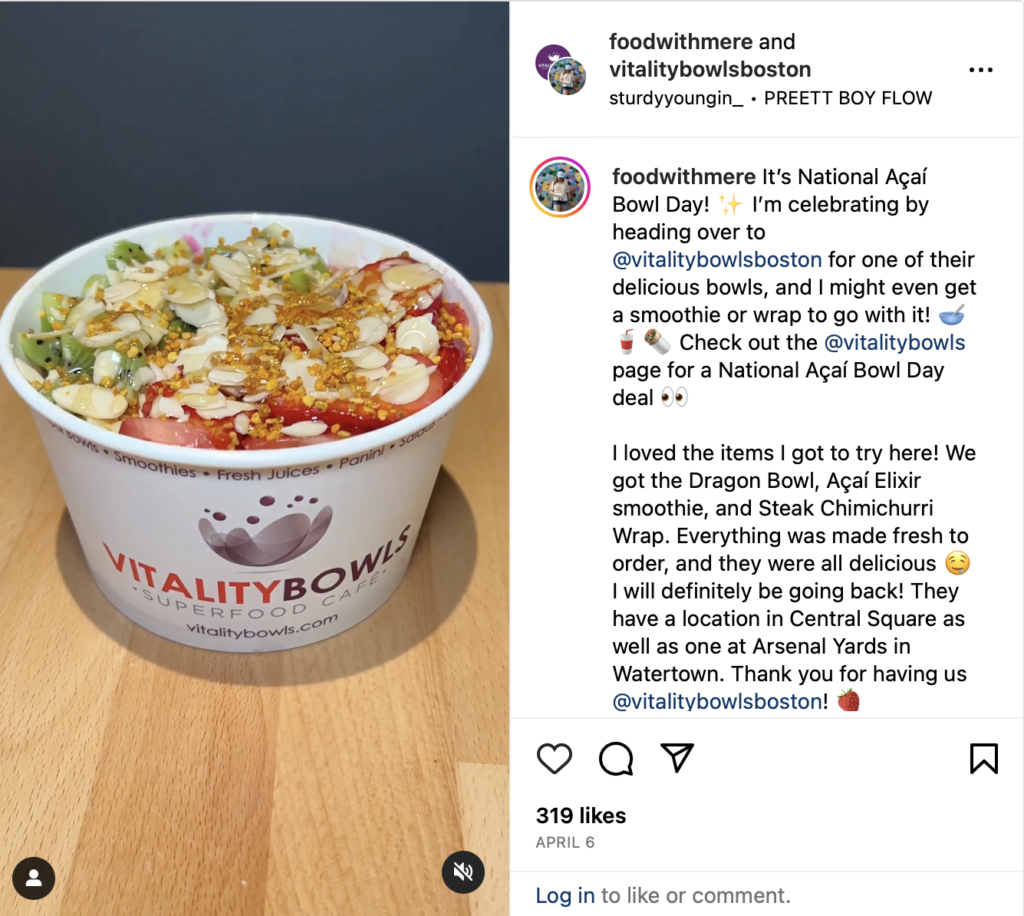 From @foodwithmere on April 6, 2023:
It's National Açaí Bowl Day! I'm celebrating by heading over to @vitalitybowlsboston for one of their delicious bowls, and I might even get a smoothie or wrap to go with it! Check out the @vitalitybowlspage for a National Açaí Bowl Day deal ? 
I loved the items I got to try here! We got the Dragon Bowl, Açaí Elixir smoothie, and Steak Chimichurri Wrap. Everything was made fresh to order, and they were all delicious I will definitely be going back! They have a location in Central Square as well as one at Arsenal Yards in Watertown. Thank you for having us @vitalitybowlsboston!