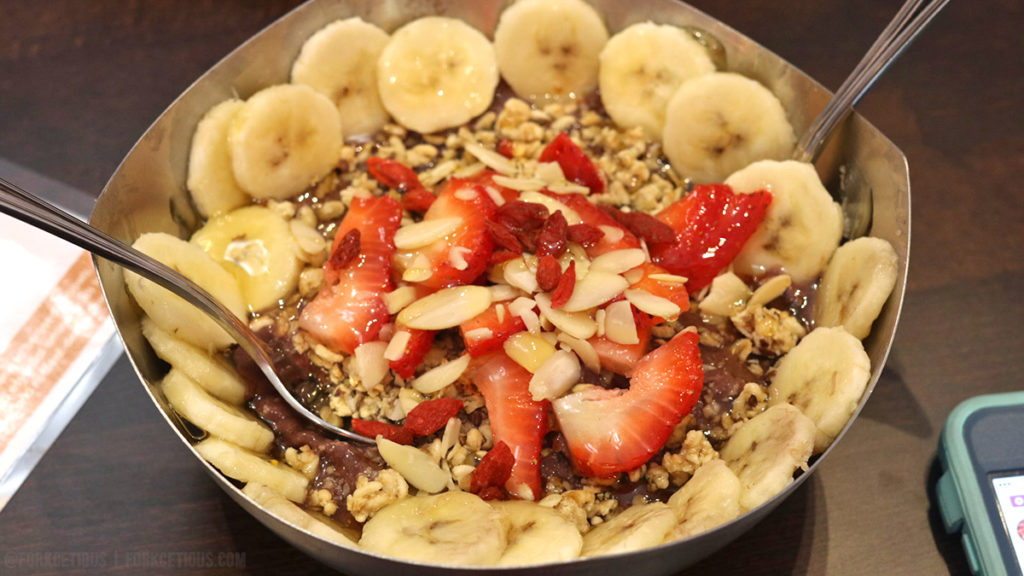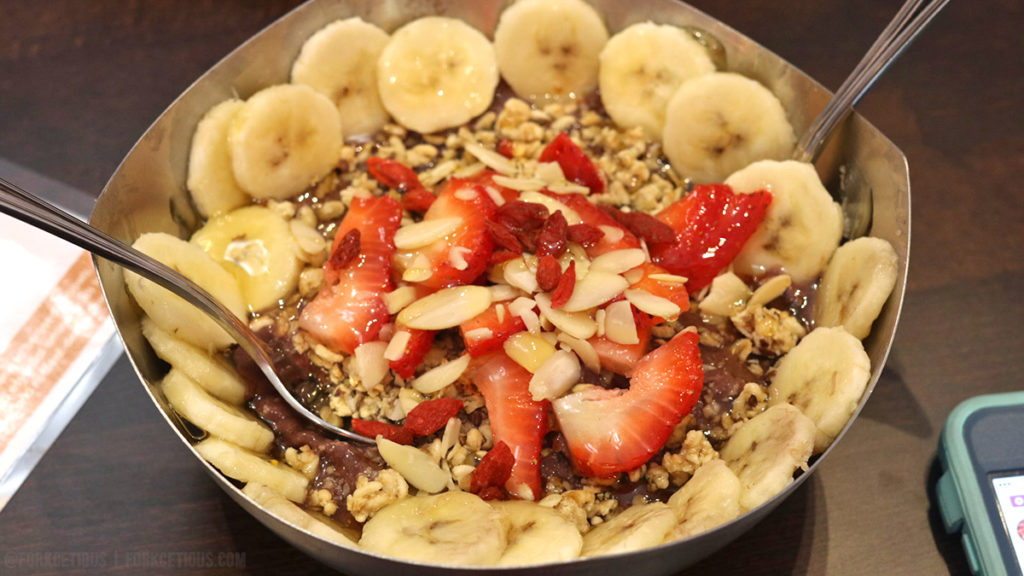 BY FORKCETIOUS –  Last month, my boyfriend and I took a midday date to Vitality Bowls in Midtown. It's this new superfood restaurant that offers smoothies, smoothie bowls, paninis, and juices. I'd noticed a few of the people I follow on Instagram were sharing photos of the smoothie bowls they were making and so I was interested to see a restaurant that almost entirely specializes in smoothie bowls, acai bowls to be precise.
We were greeted by Ravi, the owner of the Atlanta location. He let us try three bowls — the Energy bowl, the Warrior bowl, and the namesake Vitality bowl.
Most of the bowls use the acai berry, which is rich in antioxidants and has a plethora of benefits.
Since Vitality Bowls is in Atlanta, I'll only get a chance to go by there on the weekends, but thank goodness there are plenty of recipes to help me make smoothie bowls in the interim.
So to my friends that are struggling with their weight and a consistent workout schedule, invest more into your diet. Stop by Vitality Bowls on your lunch break or during the weekend and talk to Ravi. He'll sit down and explain to you the benefits that come in the berries and ingredients of each bowl and juice.
Good luck on your healthcare journey and enjoy!