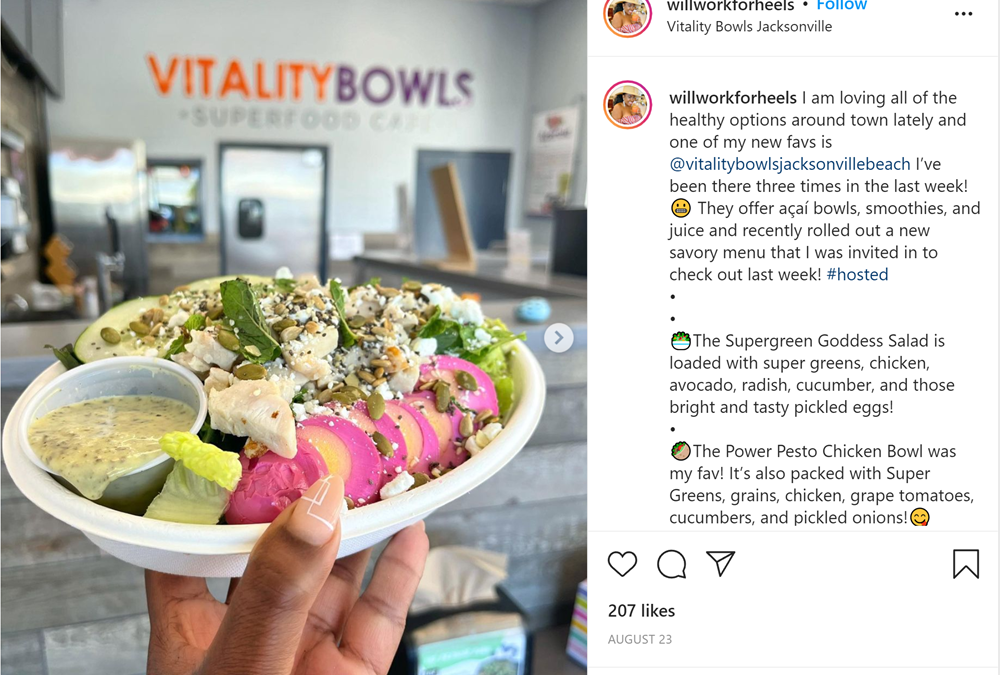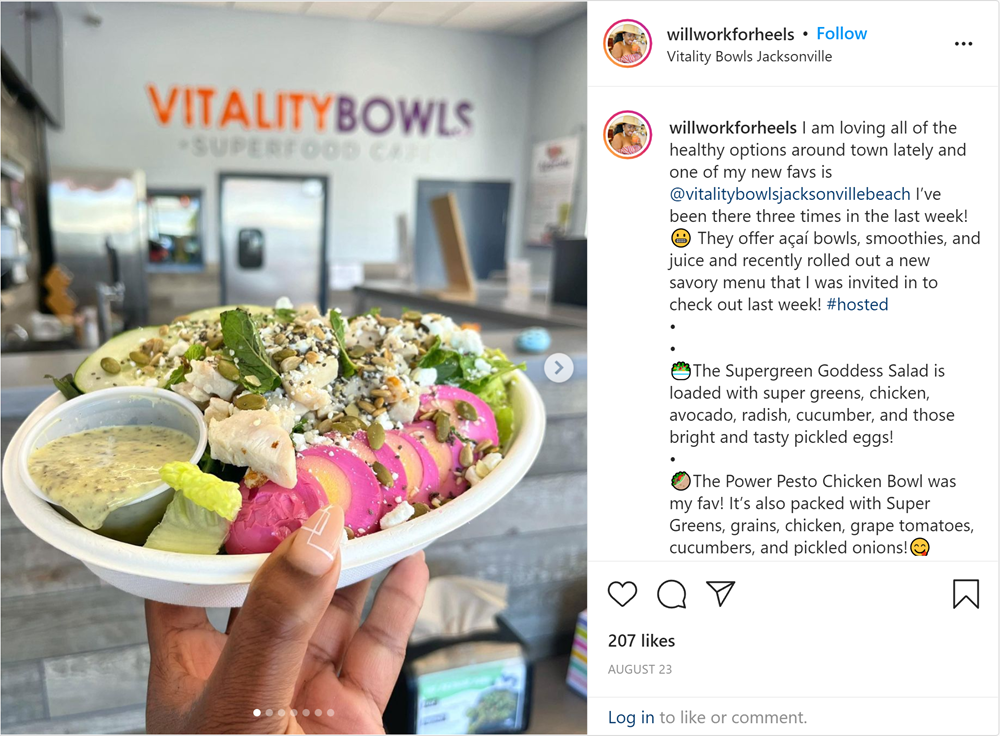 I am loving all of the healthy options around town lately and one of my new favs is @vitalitybowlsjacksonvillebeach I've been there three times in the last week! They offer açaí bowls, smoothies, and juice and recently rolled out a new savory menu that I was invited in to check out last week! #hosted


The Supergreen Goddess Salad is loaded with super greens, chicken, avocado, radish, cucumber, and those bright and tasty pickled eggs!

The Power Pesto Chicken Bowl was my fav! It's also packed with Super Greens, grains, chicken, grape tomatoes, cucumbers, and pickled onions!

Wholesome Hummus Toast was another fav! I'm a sucker for toast, and this one has hummus on whole grain bread, cucumber, lemon tahini vinaigrette, and feta! Bomb!

The Chimichirri Steak Wrap included steak, super greens, grains, roasted tomato, and chimichurri

Vitality Bowl is one of the best açaí bowls I've tasted in town! It's loaded with açaí and a superfood blend, bananas, strawberries, flax seeds, granola, and honey, and it tastes amazing!

Last but not least is the Tropical Paradise Smoothie! It's made with açaí, mango juice, coconut milk, bananas, pineapples, and strawberries! So good and so refreshing!


I love that Vitality Bowls is near my job so it definitely makes choosing a healthier option when dining on the go, much easier! Definitely check them out! Now with their savory menu options, you can't go wrong!
https://www.instagram.com/p/CS7aXZCrrvm/?utm_source=ig_web_copy_link